The Buick Encore Is a Safe Yet Luxurious Vehicle
The Buick Encore is luxury vehicle that offers multiple safety features. For instance, the lane departure warning system will activate whenever you drift out of your lane. It can possibly prevent you from accidentally colliding with vehicles that might be in your blind spot.
Another great safety feature the Encore comes equipped with is the forward collision warning system. If your Encore detects that a collision is likely, it will apply the brakes for you. It can also let you know if you're following the car or truck in front of yours too closely.
While a collision warning system may not necessarily prevent an accident, it may reduce the severity of an accident. This could be the difference between spending time in the hospital or walking away from a crash without incident. The available ...

Let's Explore the Safety Features of the Buick LaCrosse
The Buick LaCrosse is a popular full-size luxury sedan that always gets plenty of attention among consumers at Ballweg Chevrolet Buick. What makes this model so popular? One reason consumers prefer the LaCrosse is because of its cutting-edge safety features.
When you're backing out of a crowded parking lot, Rear Cross Traffic Alert is a safety feature that comes in handy. With Rear Cross Traffic Alert, you are warned when a vehicle is crossing in your path from the left or right to help you avoid a collision. For additional security, you can choose the available Automatic Crash Response, Roadside Assistance, and Emergency Services, and more.
Lane Keep Assist with Lane Departure Warning is an available feature that helps you avoid lane change collisions by monitoring for unintentional lane ...

Chevy Malibu Outperforms the Competition
Looking for a new car that delivers on performance and stands by its claims? Look no further than the new Chevrolet Malibu. The Chevy Malibu has been completely re-envisioned and redesigned with you in mind. This stylish mid-sized sedan has an airtight suspension system complete with MacPherson struts, a name synonymous with quality.
With brake lining and high performance noise and dust resistance, the car stops and starts quietly and on a dime, time after time. Plus, an EPA estimated 49 city miles per gallon on the Chevy Malibu hybrid means you'll spend less at the pump and more time enjoying Sauk City. Chevy stands by their name with a 5-year, 60,000-mile powertrain/ drivetrain limited warranty. Talk about putting your money where your mouth is!
So if you're ready to upgrade your car and...

Technology and Connection With the 2019 Chevrolet Cruze
There is so much that can be done with a vehicle. Among the things that can be done with a newer vehicle is connecting to the internet. This is something that the 2019 Chevrolet Cruze offers for drivers. The technology features will make sure that you are having a good time while driving.
The Chevrolet comes with an infotainment system which will make sure that you are getting all of the information you need. You will also have access to entertainment such as radio stations and other forms of entertainment so that you will make the most out of your ride.
You will get all of the information you need displayed on a 7-inch diagonal screen. This is a color touchscreen display which makes it easier for you to choose the type of information you need. You can also easily read the information bein...

Connect to Buick Envision
Connected cars maximize your driving experience through modern technology. At Ballweg Chevrolet Buick in Sauk City, WI, we adore Buick's Envision. This small and luxurious SUV delivers connected drives.
When you pilot an Envision, you will enjoy its available Driver Information Center. Centrally located within the auto's instrument panel, this feature shows you fuel, weather and compass details that will point you in the proper direction. If you pair your phone with your Envision, you will receive call notifications via the Driver Information Center.
Envision also connects happy passengers. It offers wireless charging via a phone slot in its center console. While charging, an Android or iPhone can interface with the Buick Infotainment System. On an eight-inch, color interface, this feature...

The Buick Enclave Is Unique in Many Ways
The Buick Enclave is an SUV that is midsize and comes with all sorts of luxury features. These include navigation, a rearview camera, a great sound system, and much more.
The real price of the Buick Enclave is all of the performance features. One of the best features is how the vehicle responds with power. Whether you turn down a street, park, or make a sharp turn, the vehicle will produce the most amount of power for that specific task without even a push of a button.
Another great performance feature is the traction control. Whenever the tires feel a wet sensation, the traction control will begin, and this will help the vehicle remain smooth while in the city or on the highway. The traction control is also great when going up a hill because the car will have more stability when the groun...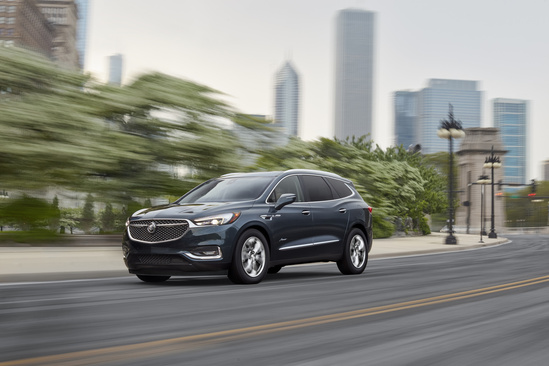 Chevrolet Impala Technology Features
If you haven't seen the Chevrolet lineup in a couple of years, a lot of things have changed about this car brand. The Chevrolet Impala is an example of the new focus for the American carmaker. The latest 2019 Chevy Impala has built-in WiFi hotspot, enabling you to stay connected wherever you go. It's extremely advanced inside of this large car, which was ranked in the top five large cars by US News & World Report.
The base tech package in the Impala includes an 8-inch touch screen to access SYNC infotainment, satellite radio, Android Auto, Apple CarPlay, Bluetooth, and tons of other conveniences, such as rearview camera parking guides. You can also upgrade your tech package to include a sunroof, navigation system, BOSE speakers, and so much more.
It's time to get into a new car! Want to se...

Stay Safe On And Off The Road With The New Chevy Equinox
Are you looking for a compact SUV with all the latest safety features? Ballweg Chevrolet Buick is proud to introduce you to the new Chevy Equinox. This compact SUV will ensure you and your loved ones arrive safely.

Do you hate driving in bumper to bumper traffic? Who doesn't? The Chevy Equinox makes traffic jams safer with low speed forward automatic braking. When traveling at low speeds, the Chevy Equinox will automatically apply the brakes. This could not only prevent a fender bender but also lessen the impact in the event of a car crash.
Other vehicles aren't the only hazard you have to watch out for when driving in Sauk City. Taking your eyes off the road for a second could be disastrous if a pedestrian walks in front of your vehicle. Fortunately, the new Chevy Equinox has the technolo...

Visit Ballweg Chevrolet Buick To Learn More About The 2019 Chevrolet Trax
There are times when a smaller vehicle best fits your needs. If you still prefer an SUV as your vehicle of choice to get you around Sauk City, WI, then you have options to choose from that won't sacrifice performance. Among these smaller SUVs, the 2019 Chevrolet Trax seeks to stand out from the rest.
The 2019 Trax includes a number of performance features that drivers searching for a smaller SUV can appreciate. At the center of the Trax's performance, there is a 1.4L Turbo ECOTEC 4-cylinder engine. This multiport fuel injected engine provides drivers with excellent response and good fuel economy. The Trax gets 26 mpg in town and 31 mpg on the highway.
To further aid in the experience that drivers can expect when behind the wheel of the 2019 Chevrolet Trax, the SUV has been equipped with a ...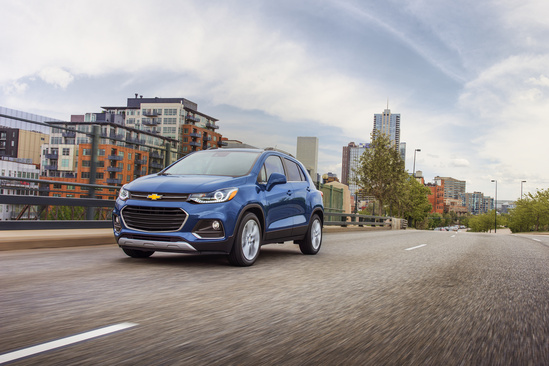 Chevrolet Silverado 3500HD is Packed With Safety Features
Our customers at Ballweg Chevrolet Buick love the Chevrolet Silverado 3500HD because it is such a workhorse. As a heavy-duty pickup truck, it can withstand heavy loads and just about any situation you have.
Chevrolet has packed the Silverado with a suite of features that will keep you safe in virtually any situation.

You'll feel confident every step of the way when you are on the road. Forward collision alert warns you about potential front-end collisions, allowing you to break in time. Lane departure warning is another feature drivers love as it helps them avoid mishaps when changing lanes.

Backing up in your truck is sometimes tricky. The Chevrolet Silverado 3500HD can sense when you are about to back into objects that you are close to, augmenting the work of the rearview camera. You can...